Guanacaste Fishing Charters
With the best captains of Papagayo!!
Guanacaste Fishing Report
2010
Costa Rica Fishing is known as some of the best sportfishing around the world, with giant marlin that can trip a reel in a loud screeching flash, tuna that can dive hundred of feet straight down and sailfish so beautifully colorful that you will see why Costa Rica is said to have the bes sportfishing.
Enjoy the report and read about the places where fish normally are in the North Pacific Coast of Costa Rica.

Contact Fishing Guanacaste

charters@fishingguanacaste.com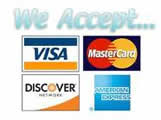 Others
Fishing Reports