Playas del Coco Fishing Trips for Snapper
lutjanus campechanus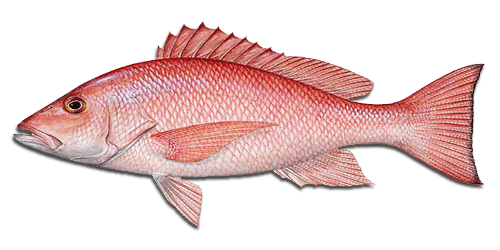 The Guanacaste Fishing Season can be a pleasant surprise anytime of the year. There are several different species of Snapper on the Pacific Coast. Cubera Snapper in the 50 to 80 pound range are not uncommon. The Papagayo Gulf has some excellent spots for sea bass.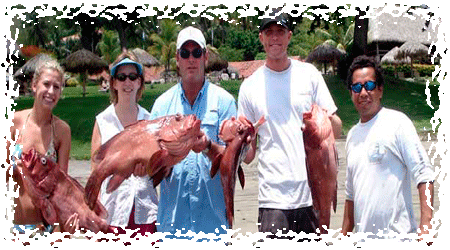 Description: The back and upper sides are scarlet to brick red, and the lower sides and belly are lighter. Small Red Snapper, up to 10 inches, have a dark spot on the upper sides just below the soft dorsal fin. Adult Red Snapper are easily distinguished from other red-colored Snappers. They are much deeper bodied than the Vermilion Snapper and not as streamlined. Red Snapper have a bright red iris, whereas the Silk Snapper has a yellow iris. Red Snapper lack the prominent black spot at the base of the pectoral fin, which is characteristic of another lutjanid, the Blackfin Snapper, Lutfanus Buccanella.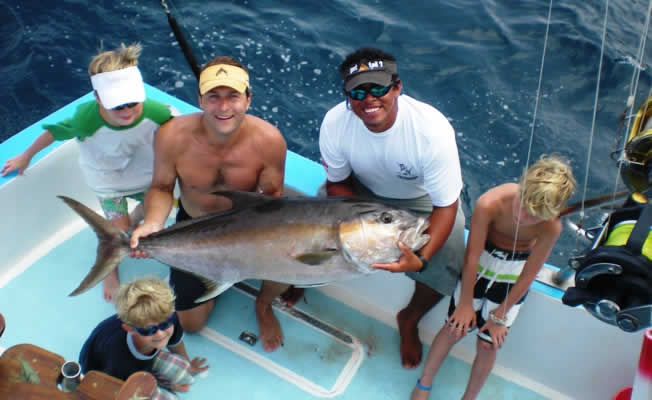 Method: Snapper are generally caught casting live bait into rocks and reefs and slow trolling live bait near inshore rocks and reefs with a downrigger or planer. Snapper can also be caught with lures, poppers, spoons, jigs, ballyhoo rigs and on the fly if you are lucky. Crank your drag down and reel as fast as can when you first hook a big Snapper because they will run back to the rocks or reef and break off your line.
Feeding Habits: They are opportunistic bottom feeders that consume a variety of shrimp, crabs and small fishes.

We release for tomorrow!