Guanacaste Fishing Report
Costa Rica Fishing is known as some of the best sportfishing around the world, with giant marlin that can trip a reel in a loud screeching flash, tuna that can dive hundred of feet straight down and sailfish so beautifully colorful that you will see why Costa Rica is said to have the bes sportfishing.
Enjoy the report and read about the places where fish normally are in the North Pacific Coast of Costa Rica.

Hotel Riu Guanacaste Inshore Fishing
After the great fishing Mr. John had on the 18th he desided to do a half inshore fishing day more, this time they caught 2 dorados. Dec 21.
---
Matapalo Beach Inshore Fishing
Rooster hunter was Mr. John on board of Sea Snake, Adrian, captain of this vessel took Mr John and his wife out towards the Murcielago Islands looking for roosterfish, they caught a 70 pounds one. Dec 18.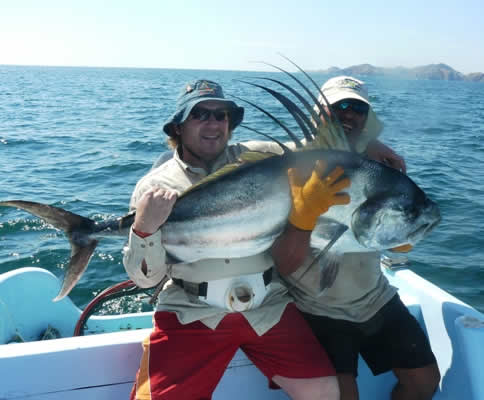 ---
Bottom Fishing from Playas del Coco
Great day had Mr. Angelo on board of Albatres in a half inshore fishing charter, they caught lot of red snapper which Mr. Angelo took back to the hotel for dinner, also they caught some black jacks and other inshore pecies.Dic. 04.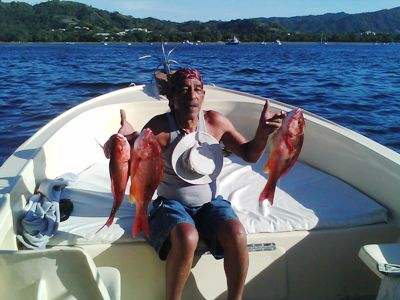 Back Fishing Report 2011