Guanacaste Fishing Report
August
Costa Rica Fishing is known as some of the best sportfishing around the world, with giant marlin that can trip a reel in a loud screeching flash, tuna that can dive hundred of feet straight down and sailfish so beautifully colorful that you will see why Costa Rica is said to have the bes sportfishing.
Enjoy the report and read about the places where fish normally are in the North Pacific Coast of Costa Rica.

Deep Sea Fishing, Playas del Coco, August 18
Jeffrie Turner and his girlfriend headed out of Playas del Coco lon board of La Chila-G, they stayed out for 8 hours and by the end of the day had released one sailfish, one black marlin and one mahi-mahi for dinner.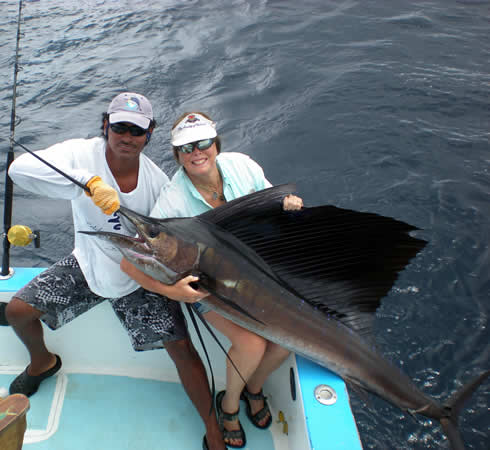 ---
Inshore Fishing out of Playa Hermosa, August 16
Jose, captain of Bahamas took out Trey Phillips and his wife inshore fishing and the nice couple had a wonderful day releasing a nice good size roosterfish, a blackjack and one mahi-mahi.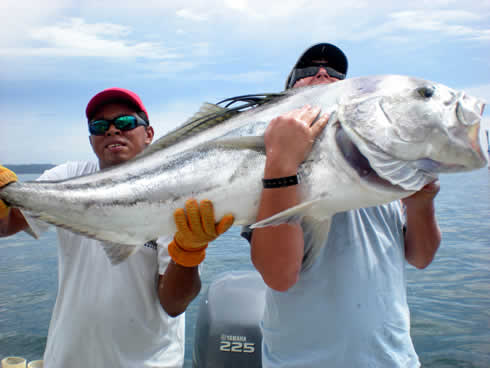 ---
Tamarindo Deep Sea Sportfishing, August 13
Kimberlee Stein and her husband took off from Tamarindo Beach looking for Billfish, they caught and release a blue marlin.
---
Fishing out of the Riu Guanacaste Resort, August 12
Jessee Alvarado and 5 more friends headed out from Riu Guanacaste Resort in a half day Fishing Charter on board of La Chila-G, by the end of the day the guys had released 1 roosterfish and 1 mahi-mahi.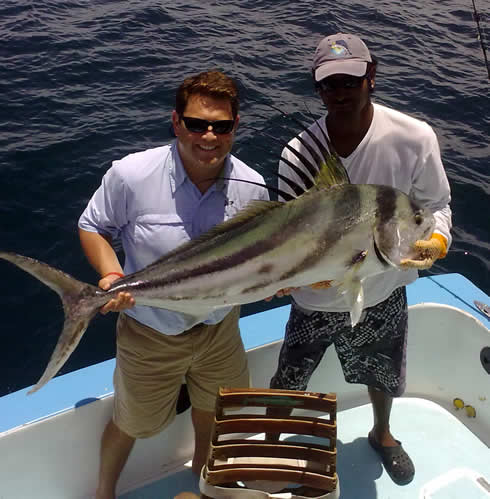 ---
Offshore Fishing from Playa Hermosa, Guanacaste, August 11
Adolfo, captain of La Chila-G took Mr. McMahan and 2 more anglers out ofr a Deep Sea Fishing Charter, the guys had a wonderful day catching and releasing 2 sailfish and raised 4 more but they din't bite. Thumbs up for the guys!!!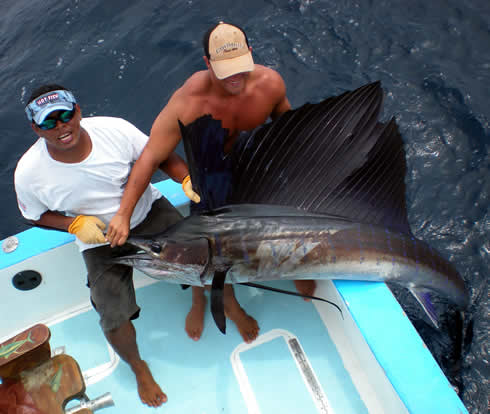 ---
Deep Sea Fishing from Matapalo Beach, August 10
Marci Reynolds and her husband headed out fom Riu Guanacaste Resort on board of Wahoo, they had a stellar day catching and releasing 3 sailfish and 2 dorados.
Offshore Fishing out of the Hilton Papagayo Resort.
This same day Jesus on the Cormoran took out 4 anglers Deep Sea Fishing, they headed out towards the Bat Islands, they just reported 3 mahi-mahis.
Back Fishing Report 2011