Guanacaste SportFishing Report
July
Guanacaste in Costa Rica SportFishing is known as some of the best sportfishing around the world, with giant marlin that can trip a reel in a loud screeching flash, tuna that can dive hundred of feet straight down and sailfish so beautifully colorful that you will see why Costa Rica is said to have the bes sportfishing.
Enjoy the report and read about the places where fish normally are in the North Pacific Coast of Costa Rica.

Fishing Charters out of Hotel Riu Guanacaste
Shannon Emery and wife staying at Hotel Riu Guanacaste, Papagayo Fishing Gulf booked 2 Papagayo SportFishing Charters, they reported 3 sailfish caught/released and 2 yellowfin tunas in total. Late July.
---
Papagayo Fishing Charters out of Papagayo Gulf
On July 26th Odir captain of Cormoran took Jeff Friendland and wife out in a Papagayo Offshore Fishing Charter, they reported only one sailfish landed. On July 28th the Friendland couple desides to go out fishing again in a half day Papagayo SportFishing Charter on board of Bahamas vessel with Jose as captain, by the end of the day they reported 4 roosterfish caught and released. The following day they deside to try the Bahamas panga again, this time for 6 hours, but they only reported 3 roosterfish released and 1 black jack jurel. On July 31st Mr. and Mrs. Friendland deside to go out fishing on board of Cormoran, captain Odir headed north Papagayo Fishing Gulf and this time they had a blast!!! they reported 5 sailfish and a gigant dorado. Great fishing!!!!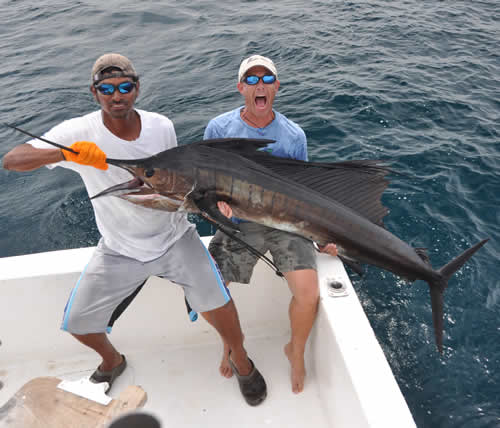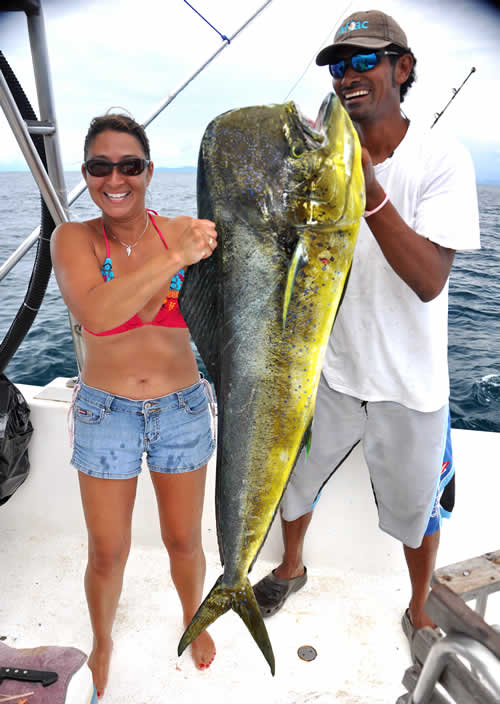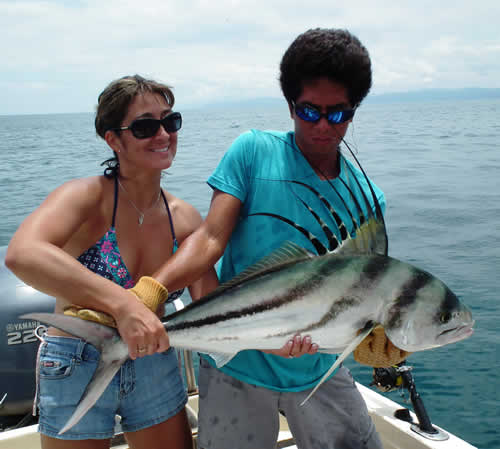 ---
Salt Water Fishing from Riu Guanacaste Costa Rica
Riu Guanacaste Hotel, Papagayo Fishing Gulf. Was our departure port for the Fling Family, this family booked an offshore Papagayo Fishing Charter, the hole family had a blast!! catching and releasing a huge black marlin about 500 pounds, they also landed 2 sailfish and 4 yellowfin tuna. July 14.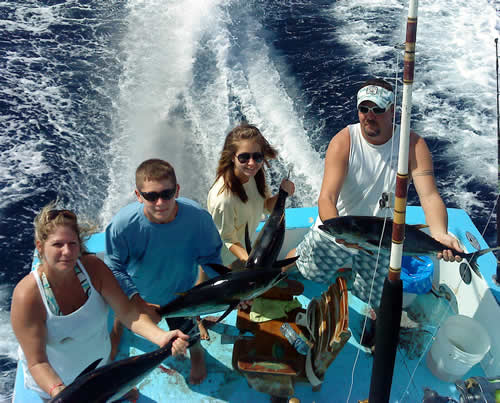 ---
Sailfish Charter in Papagayo Fishing Gulf
Matapalo Beach, Papagayo Fishing Gulf. Was our departure port for Kip Laurance, staying at Riu Guanacaste Resot, who booked 2 Papagayo Fishing Charters. The first day July 11th he landed and released 2 sailfish and on July 14th captain Odir took him north of Papagayo Fishing Gulf and Mr. Laurance had a stellar day catching and releasing 4 sailfish.
Back Fishing Report 2011